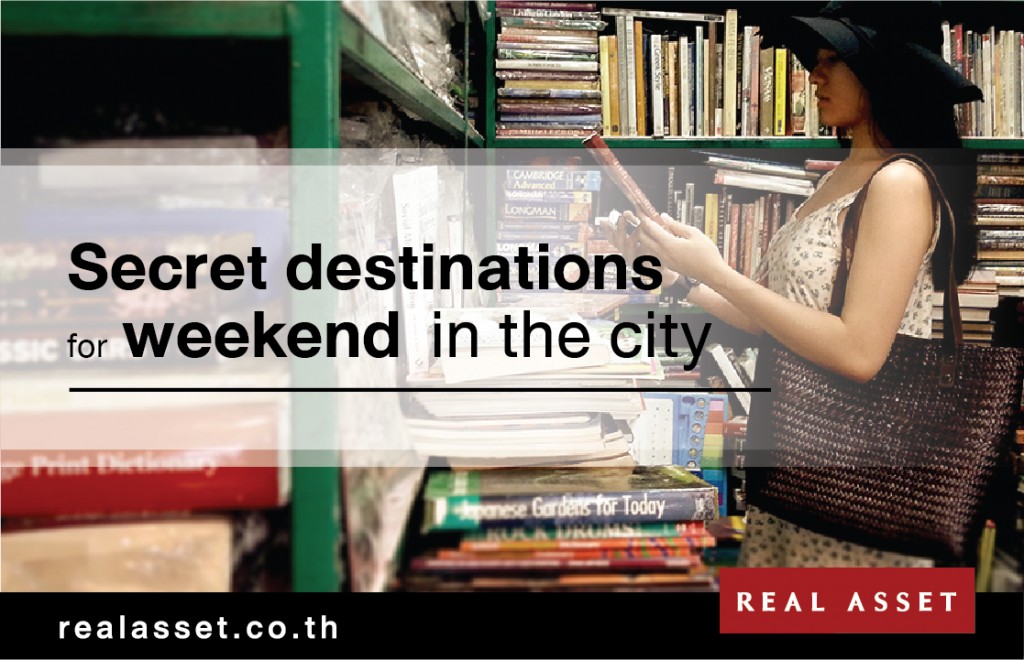 When your friends ask you how and where to spend a good weekend in Bangkok and you do need to come up with something cool and different, we have the answers for you.
Sathira-Dhammasathan
If you are looking for an oasis of mind and soul by searching for peace, tranquility and mindfulness, this is the place for you. Sathira-Dhammsathan is a learning community for peace and harmony. It is a tiny drop of water, radiating peace and serenity amidst the busy and bustling city of Bangkok. From the conception of the spirit to the final return to nature. It does not matter what religion you are, this place welcomes all walks of life. To drive here is not recommended. Public transportations will give you more comfort.
Open daily: 8.00-17.00
Location: Watcharaphol Rd., Ramindra 55, Bangkhen, BKK
Call: 02-5191119
www.facebook.com/sdsface/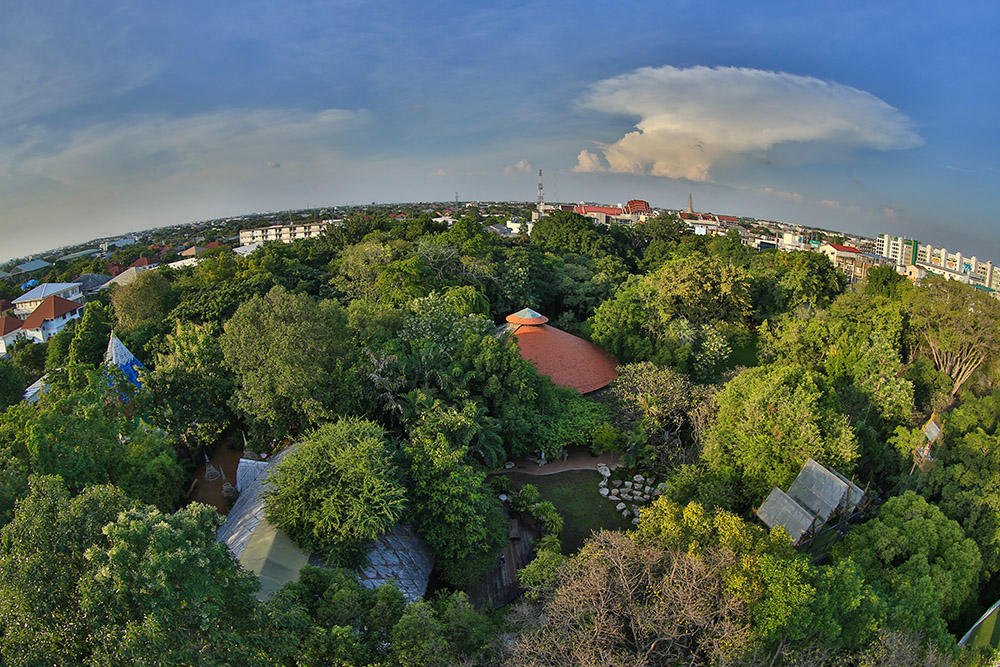 Bangkok Art and Cultural Centre
For the art lovers in Bangkok, this is the place that you will be checking-in very often because of its complete art facilities that can fulfill your weekend with taste and knowledge.  Bangkok Art and Cultural Centre is a contemporary arts centre in Bangkok, Thailand. Art, music, theatre, film, design and cultural/educational events take place in its exhibition and performance spaces. The centre includes cafes, commercial art galleries, bookshops, craft shops and an art library. It is intended as a venue for cultural exchange in terms of content, curatorial and cultural management, giving Bangkok an operational base on the international art scene. The parking here is free of charge but getting here by BTS is strongly recommended.
Open Tuesday- Sunday: 10.00-21.00
www.bacc.or.th
www.facebook.com/baccpage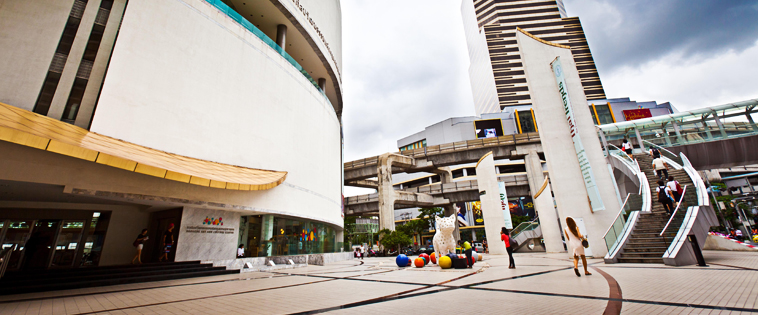 Dusit Zoo
For how long that you have never been to the zoo? If you think that going to the zoo is only an activity for children, you may be wrong. Going to the zoo is definitely a perfect family activity if you have kids. But if you do not have kids, it's ok to visit Dusit Zoo sometime with a new perspective. After checking out your animal friends and enjoy the beautiful nature of Khao Din Park with your camera, you may realize that this place is not just an ordinary zoo but a historical place since it was built by King Chulalongkorn (Rama V) as his private garden adjacent to the royal palace. After the king's death, the garden was left unattended for years. In 1938, the revolutionary government asked King Rama VIII's regency to donate this park to be open as a public zoo. The King donated deer and a number of other animals from the palace for public exhibition. The zoo today may not excite you as much as when you were young but it sure will impress you in some different ways.
www.dusitzoo.org
Fb.com/DusitzooThailand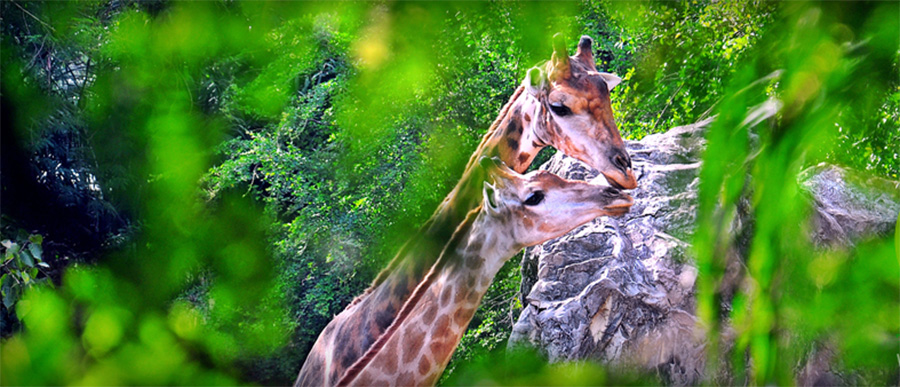 Bangkok Chinatown / Yaowarat-Sampeng
You do not need to be a serious shopper or a real foody to have fun in Yaowarat and Sampeng,  Bangkok's Chinatown. Since it is a popular tourist attraction and a food haven for new generation gourmands who flock here after sunset to explore the vibrant street-side cuisine. At day time, it's no less busy, as hordes of shoppers descend upon this 1-km strip and adjacent Charoenkrung Road to get a day's worth of staple, trade gold, or pay a visit to one of the Chinese temples. Packed with market stalls, street-side restaurants and a dense concentration of gold shops, Chinatown is an experience not to miss. The energy that oozes from its endless rows of wooden shop-houses is plain contagious – it will keep you wanting to come back for more. Plan your visit during major festivals, like Chinese New Year, and you will see Bangkok Chinatown at its best.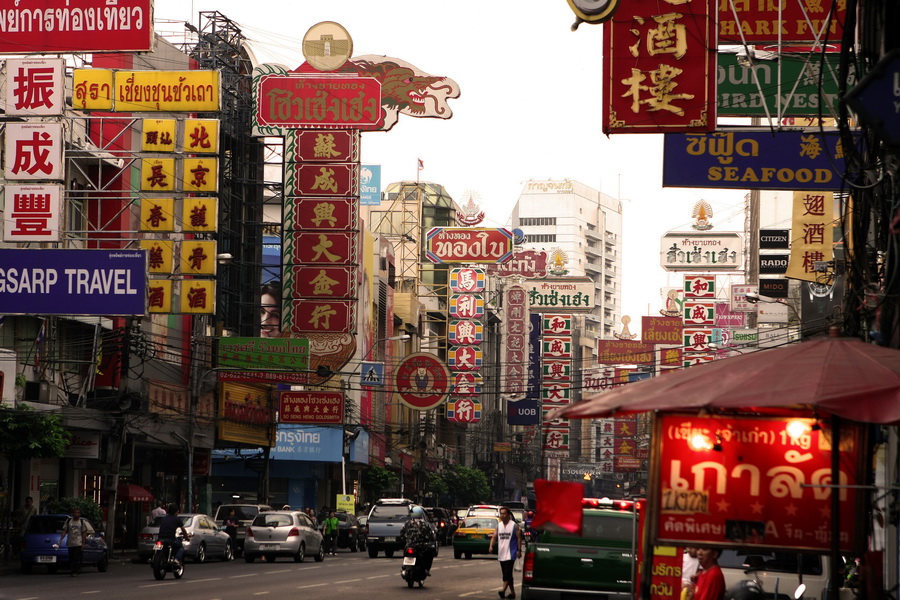 Nongbon Water Sports Center
Nongbon Water Sports Center is one of the best places to enjoy water sports in Bangkok for a serious fun but low cost that everyone can afford. Located on the eastern outskirts of Bangkok, this 254 acre lake and park was built by the Bangkok Metropolitan Administration (BMA) in 2006. Annual membership is a crazy low price of 40 baht per year for adults and 10 baht for children. Foreigners are charged the same price. For this you can have free lessons including rental water sport equipments in three kinds of watersports. These are windsurfing, dinghy boat sailing and kayaking. It has a well equipped sports center which comes with a convenient waiting area and library. You will easily fall in love with the peaceful ambience surrounded with nature of this place from the first visit.
www.facebook.com/bungnongbon/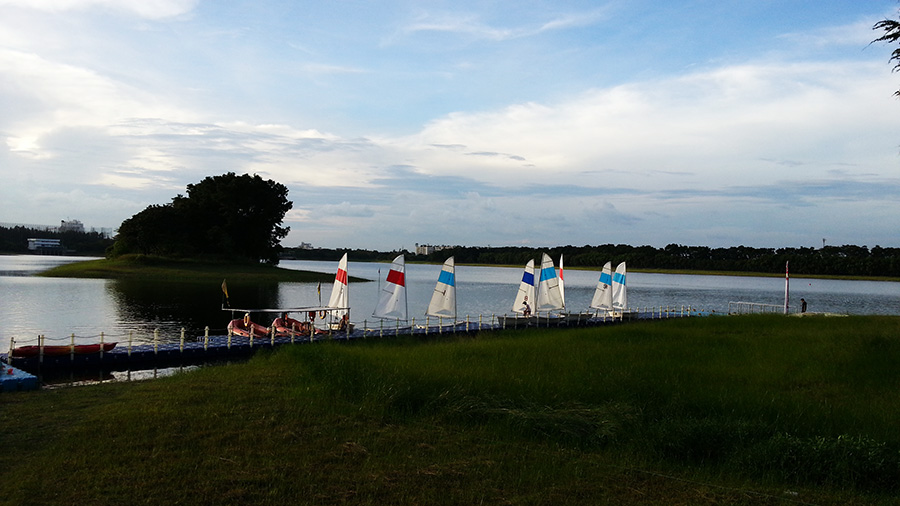 Muang Boran (Ancient Siam)
If the heat is not your problem, the Ancient City or Muang Boran can be one of your weekend destinations. Muang Boran is a model town that simulates Thai and international ancient architectures, originated with passion of Lek Viriyaphant the owner who wished to preserve the ancient wisdom and culture as a precious heritage for the new generations.  You can drive to this place by taking the Express Way as far as the Samrong-Samut Prakan Exit. Turn to the Samut Prakan Intersection. Turn left along the old Sukhumvit Road (towards Bangpoo) until you get to km. 33. The Ancient City is on the left. Or take air-conditioned bus No. 511 (Pinklao-Paknam) to the end of the line and then take the mini-bus No. 36. It passes the entrance to the Ancient City.
www.ancientcitygroup.net/ancientsiam/


Siam Niramit
One of the most entertaining ways to learn Thai culture is learning through Thai contemporary performing art and that is why you should visit Siam Niramit this weekend.  Siam Niramit is a World class spectacular performance of Thai Art and Cultural Heritage. This must-see spectacular is performed on the gigantic stage now listed in the Guinness World Records, featuring over 150 performers with as many as 500 costumes. On top of this, enhanced special effects with the world's most advanced technology are used to produce a stimulating, very realistic and inspiring experience. Siam Niramit Bangkok is located on Thiam Ruam Mit Road, opposite Thailand Cultural Centre.
www.siamniramit.com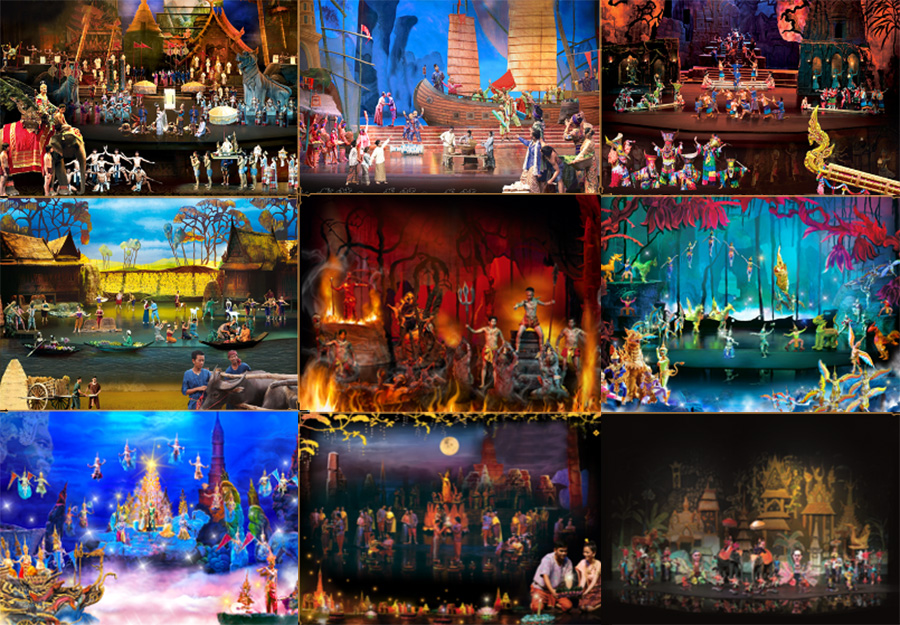 Neilson Hays Library
It is always smart, classy, peaceful and romantic to spend your weekend in the most beautiful library in bangkok which is one of the historical place and the city landmarks. The building was built by Dr Thomas Heywood Hays to honor his wife 'Jennie Neilson' by commissioning a new library to be built in her memory. It was awarded the status of "Historic Landmark" in 1986 by the Association of Siamese Architects. Housing more than 20,000 books, the Neilson Hays Library is one of the largest collections of English language titles in Bangkok. Besides the good books, the Neilson Hays Library Cafe is a popular destination with library members and local business people alike. Serving breakfast, lunch, snacks and drinks all day, the menu here is sure to tempt you to extend your library visit just a little longer.
www.neilsonhayslibrary.com